As you've probably noticed, I haven't posted in a little while! So this is just a quick update.. I've been very busy lately with moving out of my uni house (boo) and back home down south, I've also gone back to Tesco part-time to earn some money while I look for more permanent work.
Anyway, I'm very happy to announce that
I have graduated with a 2:1!
I now officially have a degree in BA (Hons) Fashion Business and Promotion, yay!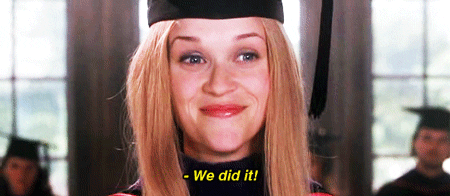 I'm extremely proud of myself for achieving such an amazing grade and it just proves that all the hard work over the past three years has been immensely worth it.
Below is a snap of me at before my grad ball at the Symphony Hall, which was an amazing night and a great way to celebrate and commemorate the end of an era.
I will now be looking for suitable work within the Marketing / PR / Events industry and will update you guys along my journey!